Monti-Sonno Set
$

100.00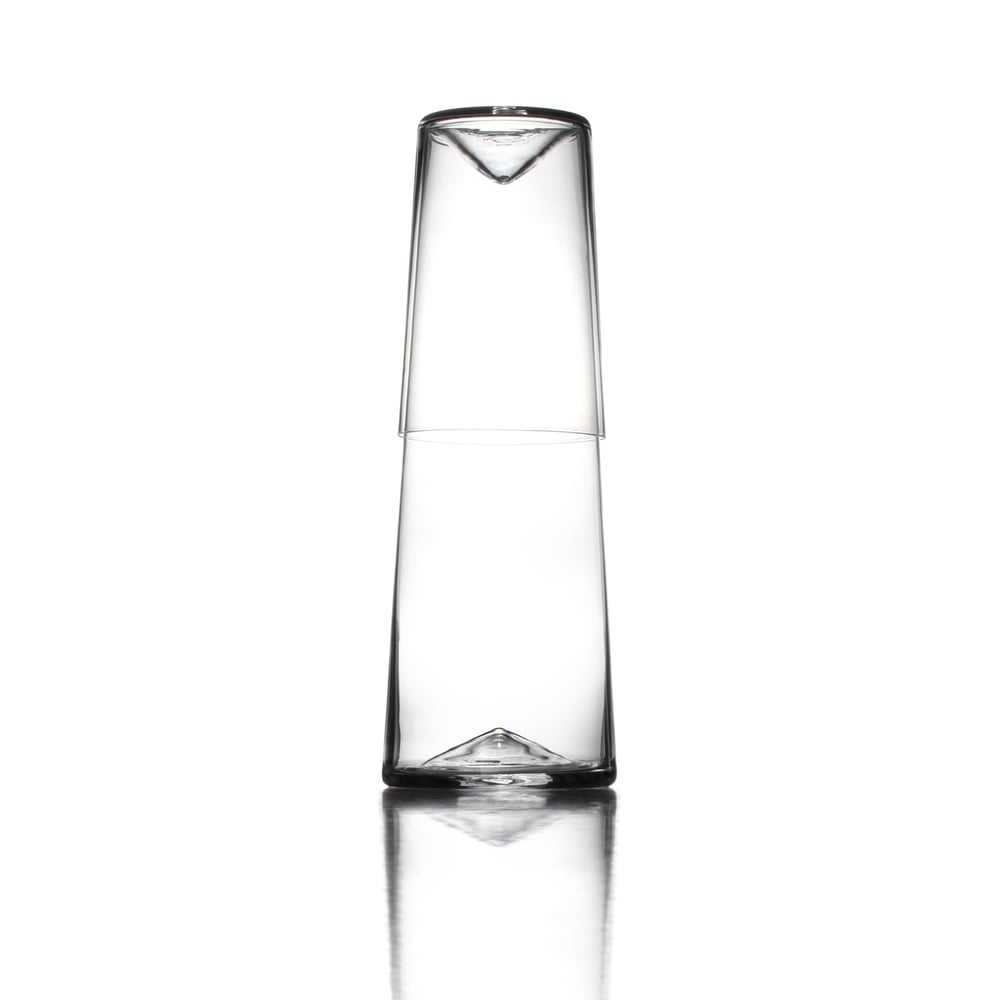 This harmonious and functional bedside carafe combines two elegant silhouettes; a peaceful companion to fall asleep next to and a thoughtful ornament to wake up with.
Made from lead-free crystal, the Monti-Sonno's glass perfectly fits on top of the carafe to keep your water fresh overnight.
- The Sempli Monti-Sonno bedside carafe is designer Daniele Semeraro's homage to the classicism of glassblowing heritage while refining this object into a minimal sculpture that could be used in the bedroom or dining room for wine as well. The idea of having your dinner guests using Monti-Sonno for decanting the wine effortlessly transitioning to sleep time on their way to bed after a long dinner, filled with cold water and by their sides.
Sempli is an award winning product design company located in Los Angeles, California whose designs take you for a spin. Sempli's design philosophy is deeply rooted in the founder Daniele 'Danne' Semeraro's dual heritage by combining the best of two countries - Sweden's simple functionality with Italy's style and elegance.
Sempli.
Swedish functionality - Italian design
Set includes 1 carafe and 1 glass in box.
• Designer: Daniele 'Danne' Semeraro
• Brand: Sempli
• Material: Lead free crystal
• Color: Clear
• Measurements: 9.5" x 3.34" x 3.34"
• Capacity: 29.25 oz.
• Care: Hand wash recommended
Availability
Share